Our S.A.F.E.  (Survival And Flight Equipped) program is for all Men, Women, Kids.
Self Defense Workshops designed for Men, women and co-ed adult groups provide street style stimulation to common victimization scenarios and how to counter those attacks for escape. Sifu Rajveer, owner & founder of the S.A.F.E. has trained law enforcement, professional fighters of all ages in the art of Kick Boxing  and self-defense. S.AF.E.  workshop emphasize "real life" scenarios and training all participants of all abilities can easily remember what is taught and use  the same without any background in martial arts.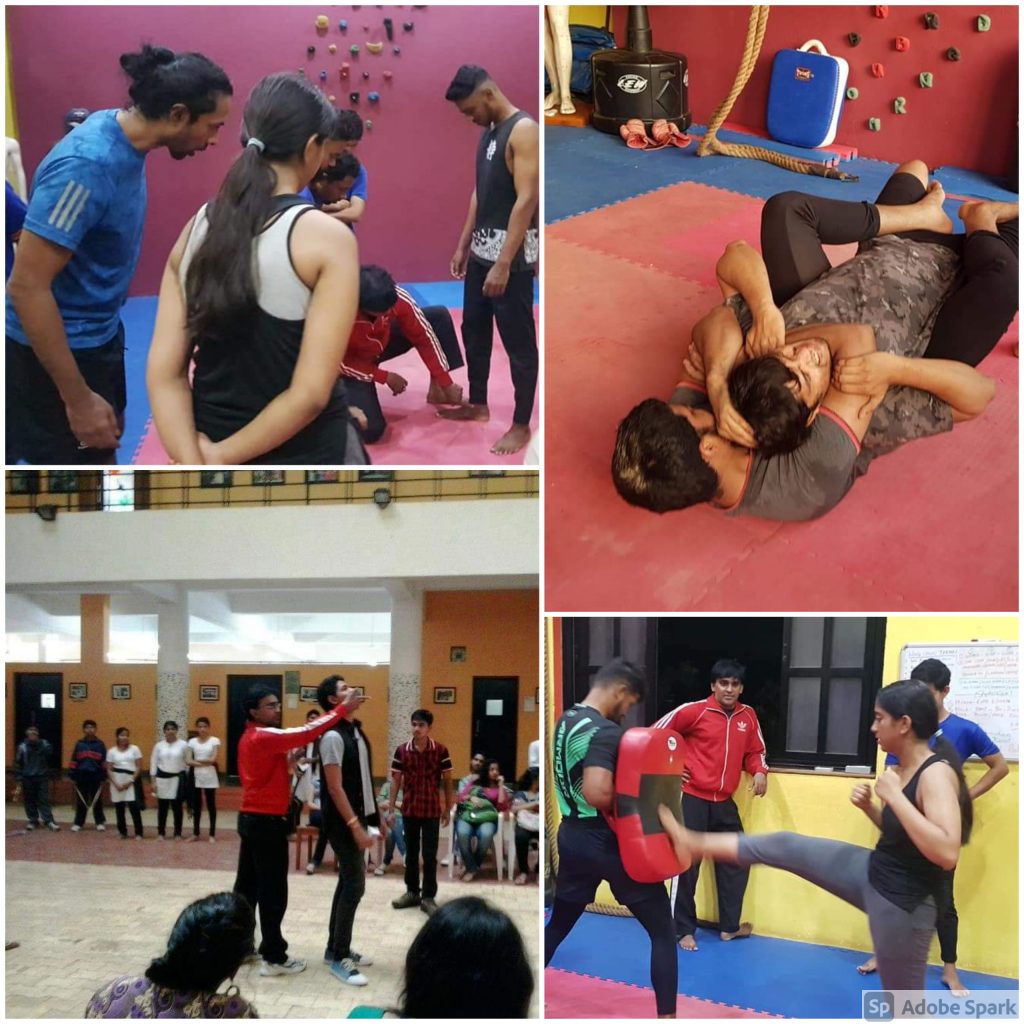 Golden Dragon School, is a Goa based  Arts School specialising in the various Art forms such as Self defence, Yoga, Gymnastics, Parkour, Dance, Archery & Fitness.