Yoga Asanas
Pranayama
Mudras
Meditation and Mind relaxation techniques.
Human Anatomy and Physiology
Asana Sequencing and Teaching Principles
Cleansing Techniques (Shat Kriya)
Skills and techniques required to start Online classes
A 300 pages Yoga Instructor Manual 
Live Yoga training on Zoom platform.
Certificate of completion
Guidance to start your Yoga Studio upto one year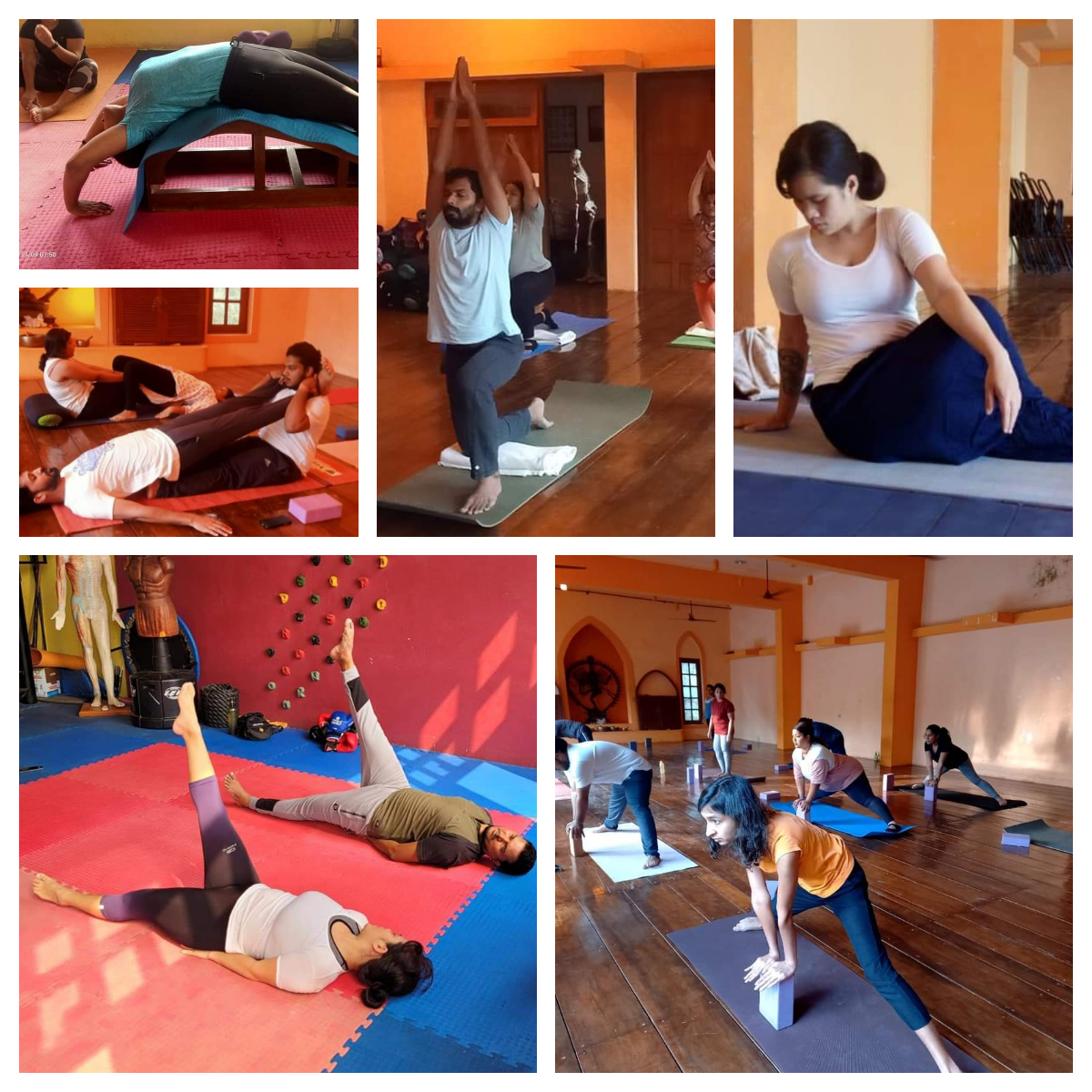 Professional Accredited Yoga Teacher Training 200 hours Course
Full Certification Diploma Course to Learn the In depth techniques of Yoga to teach to Students & Groups. 
Yoga Teacher Training Course in Goa at Team Golden Dragon  will give you the tools to enhance your yoga asana practice and  allows the practitioner to dive deep into the ancient practice of yoga. Yoga teacher training courses allow you to explore yoga from all angles that in turn increase your awareness. By completing a yoga teacher training course, you become eligible to open up your own yoga studio, teach or practice  yoga across the globe, get employed as a yoga instructor at corporate, schools, colleges, and hospitality sectors.
Yoga TTC Fee
3 levels
25′ 000/- each level
20 sessions per level + 10 classes
internship per level.
60 mins per session.
Prenatal Teacher Training Program
This comprehensive training program is intended for yoga teachers that have completed a 200-hour training program with a Registered Yoga School, who are interested in teaching Prenatal Yoga, addressing needs of the postnatal students, or who simply want to gain more confidence and assurance guiding pregnant students that join their regular yoga class. Students that complete our 50-hour training will be qualified to offer yoga to pregnant and postpartum women.The curriculum in this course amply covers the practices and concepts needed to effectively lead expecting mothers in a Prenatal class setting or enhance a teacher's ability understanding of prenatal requirements in a traditional class. The following topics will be covered
Anatomical, physiological and psychological changes during pregnancy by trimester, and during postpartum. Common pregnancy discomforts, complications and high-risk pregnancy sign.
Deeper understanding of the anatomical structure of the pelvis, common pelvic area discomforts, importance of correct alignment and posture, optimal fetal positioning.
Physiological and emotional changes during labor and childbirth, common complications and medical interventions.
Students will be tested on their understanding of normal pregnancy anatomy, physiology and usual physical discomforts during pregnancy.
Learn and practice modified and safe prenatal poses and movements for beginner to more intermediate prenatal yoga students, including trimester-specific yoga techniques, and relaxation and stress management techniques.
Develop sequences that are accessible, inclusive and appropriate to your prenatal yoga students.
Understand postpartum, issues and needs of the postnatal body, and appropriate yoga practice that facilitates in the physical recovery process.
 Learn to create a positive, nurturing, supportive and safe environment for group or private prenatal classes