Often people ask us if they must be in great shape, strong, balanced or flexible to begin Tai Chi or Qi Gong practices," "The answer is absolutely not. It is the goal of these practices to provide that strength, flexibility and balance."
Tai chi and qi gong are adaptable for nearly all fitness levels, do not require equipment and can be performed anywhere you feel comfortable moving. You can start adapted, or modified, tai chi and qi gong at almost any level of movement ability, whether it's from the bed, chair, standing with support or standing freely.
At Team Golden Dragon we have recovery results  using Qi Gong & Taichi  with cancer survivors because it enhances the immune system while relieving physical pain, anxiety and stress,"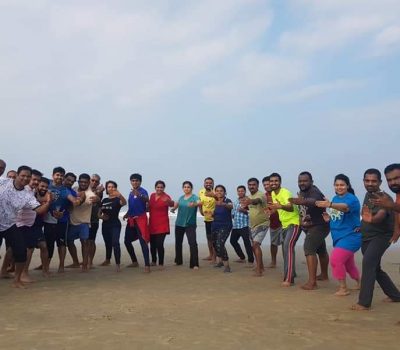 Golden Dragon School, is a Goa based  Arts School specialising in the various Art forms such as Self defence, Yoga, Gymnastics, Parkour, Dance, Archery & Fitness.