"Hi there! It's SONIA- one of your yoga instructors. I  have been practicing yoga for 9 years (more seriously in the past 3 years). I have gotten certified in 2016 year and have been teaching since.
From a young age, I was drawn towards a spiritual way of living and mind body connection. I loved yoga, Dance & Martial Arts right from the start. It wasn't until a couple of years later that I started practicing Iyengar, Patanjali & Kundalini yoga and the fluidity, beauty and meditative qualities captured My heart.
I am now a certified Yoga, Martial Arts, Reiki Healer & A Certified fitness trainer, still exploring many different styles.
To practice Yoga All is required is patience, acceptance and discipline.
I look forward to meeting you on the mat! 
BOOK NOW! See you soon"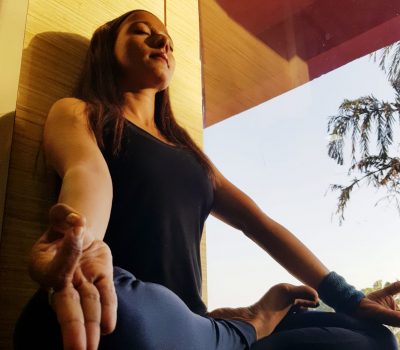 Transform anger & anxiety into resilience & creative energy through the practice of compassion, mindfulness & meditation At Golden Dragon Meditation is a part of yoga, and the Meditation techniques deal with mental relaxation and concentration. 
Dive into the world of Mysticism to discover the magic of expressing your true freedom and consciousness. For those looking for practical spirituality without following any guru or system of belief, neither getting lost in philosophies Vajra Tantra Yoga is for you.
At Golden Dragon rehab yoga is the fundamental deed for learning Yoga Postures with right positions. Working as an effective Yoga Asana Teacher, providing you all the basic knowledge, skills and confidence. Simultaneously guiding you about the right alignment tools to work efficiently
Golden Dragon School, is a Goa based  Arts School specialising in the various Art forms such as Self defence, Yoga, Gymnastics, Parkour, Dance, Archery & Fitness.